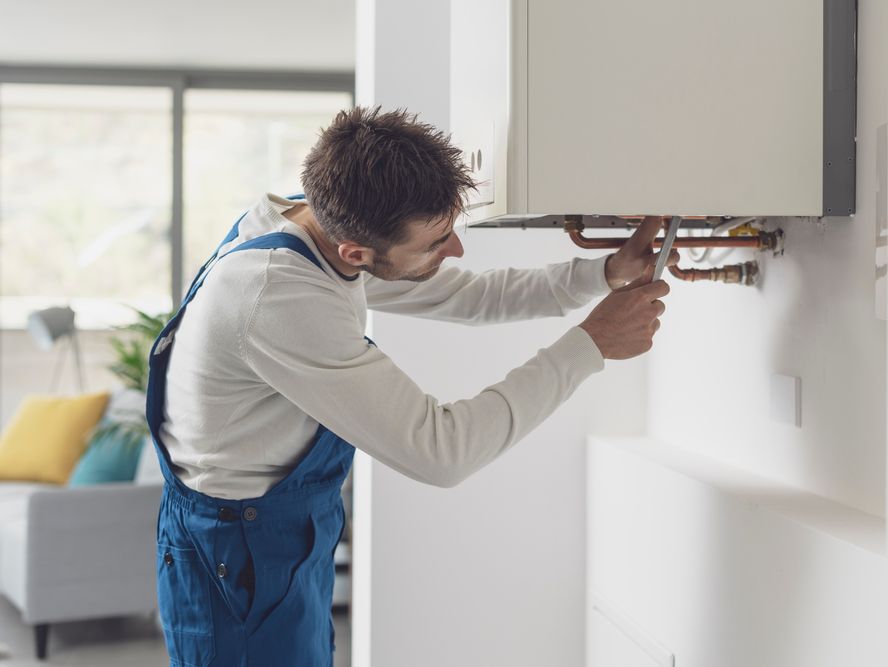 20/11/2023 0 Comments
Heating Your Home with Expertise: The Boilerman's Guide to Boiler Installation
Welcome to The Boilerman, where we take pride in being your go-to experts for all things related to heating your home.
As specialists in boiler installation, we understand the significance of a properly functioning heating system in keeping your home warm and comfortable. In this blog post, we'll explore the importance of professional boiler installation and how we, at The Boilerman, are dedicated to providing top-notch services to ensure your home stays cozy all year round.
The Importance of Professional Boiler Installation
A boiler is the heart of your home's heating system, and its installation is a critical step in ensuring optimal performance. While it may be tempting to consider a DIY approach, investing in professional boiler installation offers several key benefits:
Efficiency and Performance: Proper installation by our skilled technicians ensures that your boiler operates at peak efficiency, providing consistent and reliable heat to every corner of your home.
Safety First: Safety is our top priority. Professional installation minimizes the risk of gas leaks, carbon monoxide exposure, and other potential hazards associated with improperly installed boilers.
Manufacturer Warranty Compliance: Many boiler manufacturers require professional installation to validate their warranties. Choosing The Boilerman ensures that your investment is protected and supported by the manufacturer.
Customized Solutions: Every home is unique, and so are its heating requirements. Our team takes the time to assess your specific needs, recommending and installing a boiler system that perfectly suits your home.
Our Approach to Boiler Installation
Comprehensive Consultation: Before any installation begins, we conduct a thorough consultation to understand your heating needs, budget, and any specific preferences you may have.
Expert Installation Team: Our team of experienced and certified technicians brings a wealth of expertise to every installation. We take pride in our attention to detail and commitment to industry best practices.
Quality Products: The Boilerman only works with top-quality boiler systems from reputable manufacturers. We believe in providing our customers with reliable, energy-efficient, and durable solutions.
Post-Installation Support: Our commitment to your satisfaction extends beyond the installation process. We offer post-installation support, including routine maintenance and repairs, to ensure your boiler continues to perform optimally.
Feed