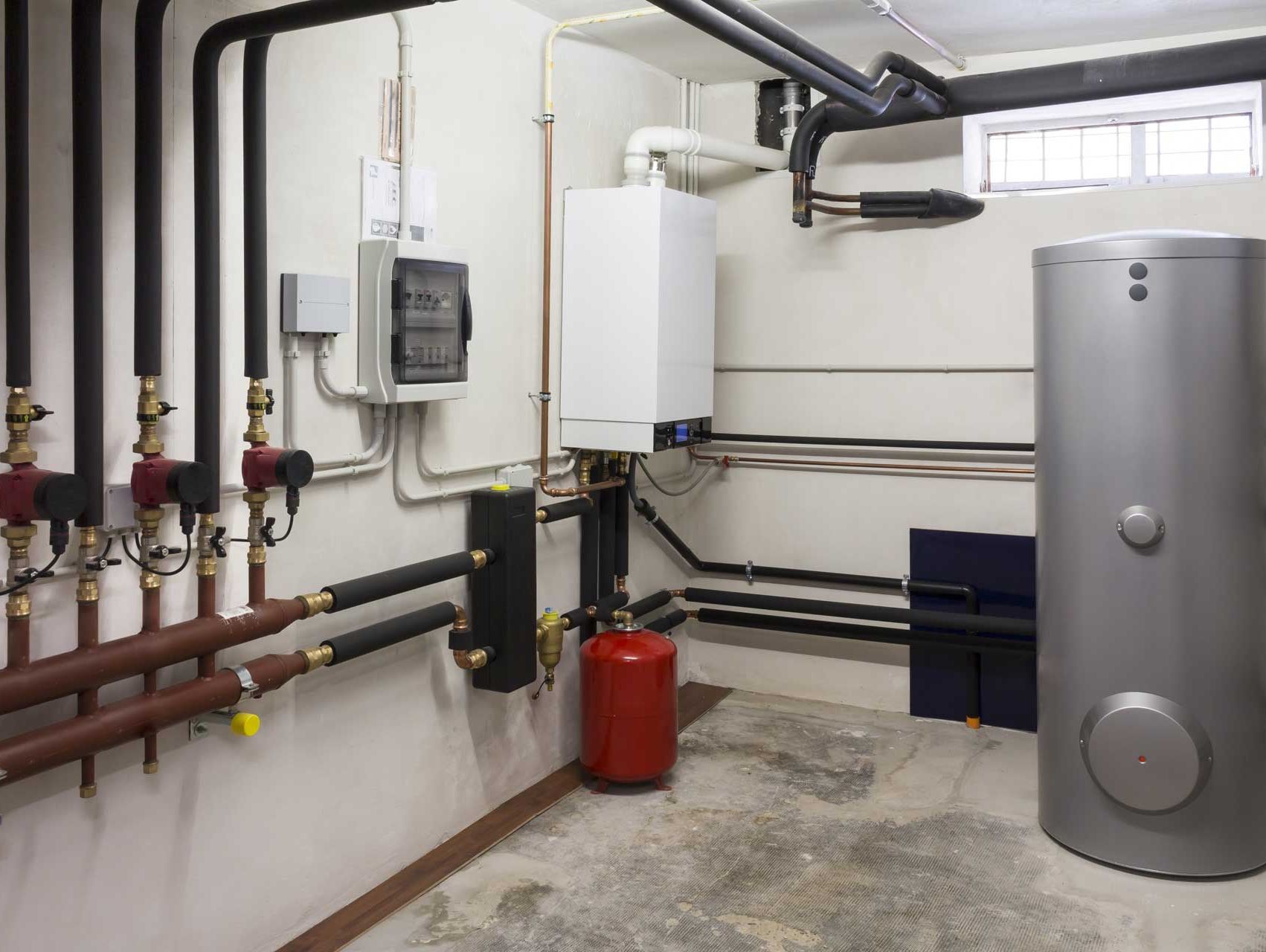 31/03/2022 0 Comments
Home Heating Systems: The Different options available in Ireland
Whether you're a new homeowner or you're interested in updating your pre-existing home heating system, inevitably you'll need to consider the raft of home heating options available.
If you don't know your storage heaters from your oil boilers, this blog is designed to compare and contrast the various different systems available. And help you make a decision on the right home heating system for your property.

First thing's first let's look at the various different systems available in Ireland.
Immersion heaters: almost every property in Ireland is likely familiar with immersion heaters. These systems use electricity to heat only water.
Storage heaters: often found in apartments, storage heaters collect electricity at night when costs are lower, and then use this electricity to generate heat during the day.
Gas boilers: generally gas boilers are more cost-effective than electrical heating options, they are also much more powerful.
Oil fired boilers: if your property has access to an oil tank, oil heating can be a cost-effective home heating option.
Solid fuel boilers: burn fuel like wood, coal and pellets. Solid fuel boilers are often considered more environmentally friendly as they often burn carbon-neutral fuels.
Electric boilers: when compared to oil and gas boilers, electric boilers are cheaper to install. However, the trade-off here is that these electric boilers are usually more expensive to run.
Infrared Boilers: the modern boiler option. Infrared heaters warm the area directly in front of them.
Heat pumps: heat pumps should only be considered in homes that already have very good insulation. These pumps are inexpensive and extremely efficient to run.

Comparing Home Heating Solutions
Now we have an idea of the different home heating systems available let's discuss each system in detail.
Immersion Heaters
Immersion heaters don't heat a home they only heat up water. They use electricity to heat water meaning they can be quite expensive to run. Usually, you'll find immersion heaters in properties that aren't connected to a gas boiler. Although they can be expensive, immersion heaters can be connected to solar panels or wind turbines giving a homeowner or business owner the opportunity to run their immersion heater for free.
There are strategies one can use to save money with an immersion heater. For example, put the heater on only at night-time when electricity tariffs are cheaper.
Also, the constant anxiety about leaving the immersion heater on, can be negated by the modern thermostat systems. These thermostats heat the water to a certain temperature and then automatically shut off.
Why you should get an immersion heater: you should consider an immersion heater if it's too expensive to connect to a gas supply or it's impossible to connect to a gas supply. Look at modern auctions with thermostats and make sure your hot water tank is insulated properly. If possible it may also be wise to consider solar panels to drastically reduce the energy costs of using an immersion heater.
Storage Heaters
The main advantage of storage heaters is how they take advantage of lower rate electricity tariffs by using electricity at night-time and then releasing this electricity during the day as heat. Storage heaters are often found in apartments, where connecting to a mains gas supply is impossible. There are four different types of storage heaters: automatic storage heaters, manual storage heaters automatic combination storage heaters and the newest type, quantum storage heaters. Installation costs of course vary and usually depend on if new wiring needs to be installed.
Why you should get storage heaters: storage heaters are relatively cheap to install for properties that can't connect to a gas supply. Depending on your budget, we recommend installing quantum storage heaters in smaller rooms and to save money install automatic storage heaters in smaller spaces.
Gas Boilers

When compared to using electricity to heat a property or to heat up water, gas is much more cost-effective. Therefore gas boilers remain one of the most popular home heating system choices in Irish households and Irish businesses. Some of the gas boiler types available include combi boilers and condensing boilers. Also, condensing boilers are designed to recapture heat that may normally escape the property. This drastically increases the efficiency of the boiler. Some of the factors you should consider before installing a gas boiler include the size of the property, the number of people dwelling within the property and the existing boiler system. For example, if you are currently using oil it made make more sense to update your oil system rather than replace it completely with a gas boiler system.
Why you should consider a Gas Boiler: when considering a gas boiler we highly recommend making sure it's a condensing boiler. Generally speaking, a gas boiler is efficient, reliable and cost-effective.

Oil Fired Boilers
Unlike gas boilers, that are connected to the main supply. Oil fired boilers need access to an oil tank. This oil tank is usually the property owner's own tank and installed on their land. This brings us to one of the drawbacks of oil boilers, you will need to have one of these large tanks in your garden or around your property and you'll likely need to pay for bulk oil deliveries a few times a year. Oil boilers are extremely efficient and convert up to 95% of oil into heat. Oil is also usually much cheaper to run than gas. 
Why you should install an oil fired boiler: if you don't have access to a mains gas supply, and your property has been set up with an oil boiler then an oil-fired boiler is certainly the right option for your property.
Solid fuel boilers
These boilers use a variety of different types of solid fuels. This could include coal, wood or pellets. Some solid fuel boilers – depending on the fuel being burnt – are considered carbon neutral. One of the drawbacks of a solid fuel boiler is the need to always have access to fuel and have a dry place to store this fuel. As you're using your own fuel, solid fuel boilers won't be affected by fuel cost fluctuations like the users of gas or oil inevitably will be.
Why you should install a Solid fuel boiler: solid fuel burners are incredibly cheap to run, although the initial installation cost may be high, you'll recoup this loss in energy bill savings after a few years. An open flame also creates a warm ambient atmosphere within a property. But remember you will need to dispose of ash yourself and be prepared for constant upkeep. 
Electric Boilers
Much like immersion heaters, electric heaters warm water on demand. As they don't require the installation of Chimneys or flues, electric boilers are relatively cheap and easy to install. However, running costs will be higher than gas. They are also only ever capable of heating a relatively small amount of water at any one time. Also, they may not be suitable for areas that are prone to power outages.
Why you should install an Electric Boiler: you should only consider installing an electric boiler if you can't connect to a mains gas supply. They are also suitable for smaller properties like flats or apartments.
Infrared Boilers
Infrared heaters are one of the more modern home Heating Solutions. Infrared heaters are available in a huge variety of shapes and sizes. They can even be seamlessly integrated into a room and double up as either a picture or a mirror. Instead of heating the air in a room they instead hit the surface area. This means that heat will radiate from your walls and floors. They can also heat up incredibly quickly and reach their peak level of heat within 30 seconds.
Why you should install an infrared boiler: infrared heaters are a great choice for rooms that don't need to be heated all the time such as bathrooms or toilets. However, be aware that rooms that are strangely shaped such as L-shaped rooms may not get the full benefit of an infrared heater.
Heat Pumps
Heat pumps are one of the best home heating solutions. They extract thermal energy from the air, water and soil source and then release this heat into a home. However, the home needs to be relatively energy-efficient to get the most from a heat pump. Heat pumps are hugely advantageous because if your home is insulated you may even be able to get rid of your gas boiler or oil boiler making your home warm and cosy and environmentally friendly. Grants are also available for the installation of heat pumps.
Why you should install a heat Pump: heat pumps are a modern and energy-efficient solution. They are also extremely environmentally friendly. Heat pumps are suitable for well-insulated homes however the installation cost for heat pumps in older properties may be prohibitively expensive.
Still not sure what home heating system is right for your property, please call us today. Our expert installers will be able to recommend the appropriate heating system for your unique requirements.
Feed